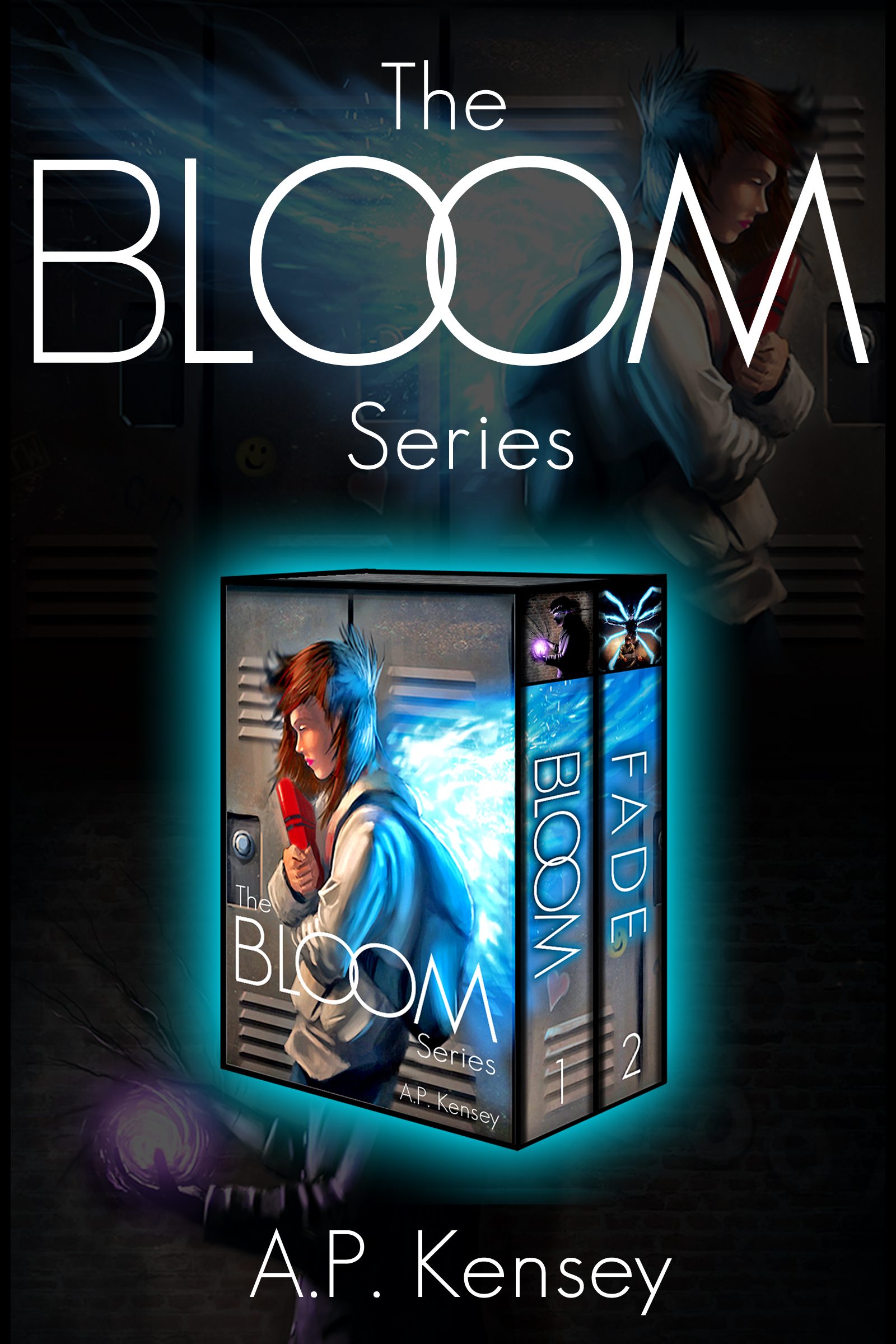 This box set includes the first two books in the action-packed YA Bloom series!
Chosen individuals have been gifted with extraordinary abilities in order to restore balance to the world.
BLOOM
HAVEN KINCAID is seventeen. After moving away from her friends before the start of her senior year, she struggles to fit in at her new school. When the boy of her dreams shows interest, she finally has a chance to be normal—but Haven is more different than she realizes. After a tragic loss and a deep betrayal, she is kidnapped by a sinister group that will do anything to extract a deadly ability she can barely control—even if they kill her in the process.
COLTON ROSS is fresh out of high school. Driven by a desire to escape his abusive father and haunted by the memory of an absent mother, he moves to New York City to start over. When a favor for his friend backfires and he ends up in jail, Colton is bailed out by a mysterious businessman who offers him the chance to strengthen his new-found power and discover the truth about his past—a truth that will set him on a quest for insatiable vengeance.
FADE
HAVEN said goodbye to a normal life the moment she set foot inside the Dome. The underground complex is a sanctuary for others like her—gifted individuals who can create and absorb the powerful energies that bind the very fabric of our existence. Now, a year later, she wants nothing more than to create a new "normal" by spending time with the ones she loves. Yet when a vicious enemy arrives and infects everyone inside the Dome with a deadly virus, Haven is forced to set out on a dangerous journey to find the cure.
COLTON has finally found a place he belongs. Life at the Dome—and with Haven—is better than ever. After he is infected with a virus that strips him of his ability, Colton must fight to protect his friends from a deadly villainess whose power far exceeds anything he has ever imagined. She will not stop until she finds Haven, even if it means the destruction of everyone in the Dome.