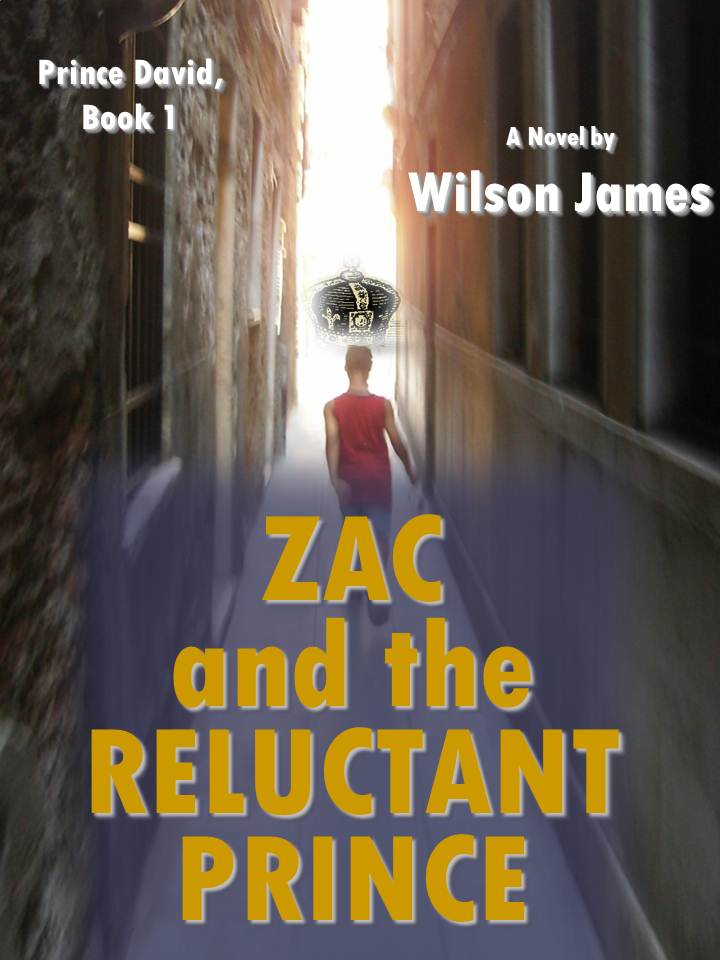 David has unexpectedly become the royal heir. David has also become an orphan. Those two overwhelming problems confront teenager Zach and his family, who simply want to protect David and help the younger boy deal with his destiny.
For Zach, Janice, Austin and David, life before the tragedy was about growing up and doing all the normal things kids do. They didn't let an increasing awareness that David was a royal prince get in the way of their growing friendship.
Before long, though, harsh realities start to shake their lives. First, there was a personal disaster and heartbreak for Zach, who came to realize that his role as big brother to Austin was now more important than ever, and that also meant being there for Austin's best friend, David.
Then, a national tragedy thrusts David into the public spotlight, far too soon. The entire nation watches and comments on how he responds to the burdens that are put on his young shoulders. It is the love and support from his three friends that gets David through this first ordeal, and helps him start to accept who he must now become.
Ultimately, Zach truly wants to protect David and give him as 'normal' a life as possible, but nothing in Zach's life could possibly have prepared him for this new role. A treacherous uncle, disloyal cousins, and officious bureaucrats; Zach must best them all.
Zac and the Reluctant Prince, Book 1 of the Prince David Series, introduces David and the Bolithos, an unlikely but effective combination of young men and women who desire to do right, but who also want to be normal teenagers. Is that even remotely possible? Will they find the courage to succeed in spite of being nervous and scared of what lies ahead?
Zachary's assistance and support to David could be a footnote in history, if that, or together they might somehow manage to shape the way people feel about David and about the monarchy in general. That might well change history.
The first of a planned series, but a complete novel standing on its own, this is a book providing inspiration for building lasting friendships, caring about family, seeking adventure, and overcoming the challenges we all face in life. This is a book for any young person or adult who has ever wondered where they fit into this world or how they could make an impact.